Rachel Peck Posey 1766-1868
Rachel Peck was born around 1766 near Valley Forge, PA. Her father was John Peck, grandfather Jeremiah Peck, mother Margaret Peck. She married Micajah Posey in 1793
Her father and grandfather apparently owned a farm next to or on what is now Valley Forge State Park. The father was known to have sold horses to George Washington either during the encampment or on the way to the Brandywine battle.
Rachel herself died at 102 years of age in 1868 and was written about in the New Yorker of the day. Her name is on a brass plate in the Memorial Chapel at Valley Forge.
The photo below is a scanned image of the only known photo of her taken perhaps as late as 1868. The hard copy is very faded, consequently the image has been darkened to enhance any detail possible. It has also been made 3x the size of the original.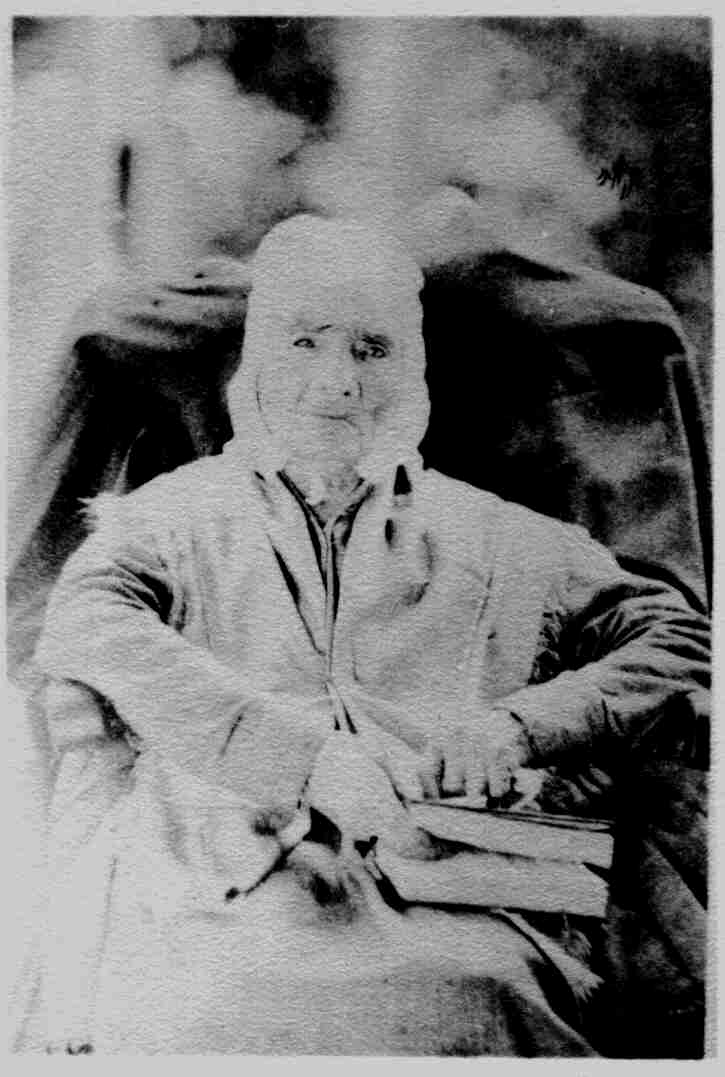 It is interesting to note that she has a book on her lap with her finger serving as a "bookmark". One would assume it is a family Bible, but as of 1855 or so, when she unsuccessfully applied for an annuity from the U.S. Government based on her husband's Revolutionary War Service, she could not write. She signed her application with an "X". She may have been able to read or the book on her lap is a prop.