Here is the Mitterode List
This compilation was secured in the Summer of 1993 by Henry Winklmeier, a friend of Harold Ray Hoffsommer of Kansas. Henry is a native born German. He was due to return to his homeland when he volunteered to visit Mitterode while he was there and find what he could find. What he found was Adam Ackerman, the town historian due to publish a history of the town (800 years worth).
I'm placing these pages on the net so those Hofsommer lines that do not stem directly from the John George Hoffsommer line can see where I got the connections. You will also see sources in the Descendants of Ecard Hofsommer that refer the "Ackerman p. 1" etc. These are the pages referred to.
Page 1
---
page 2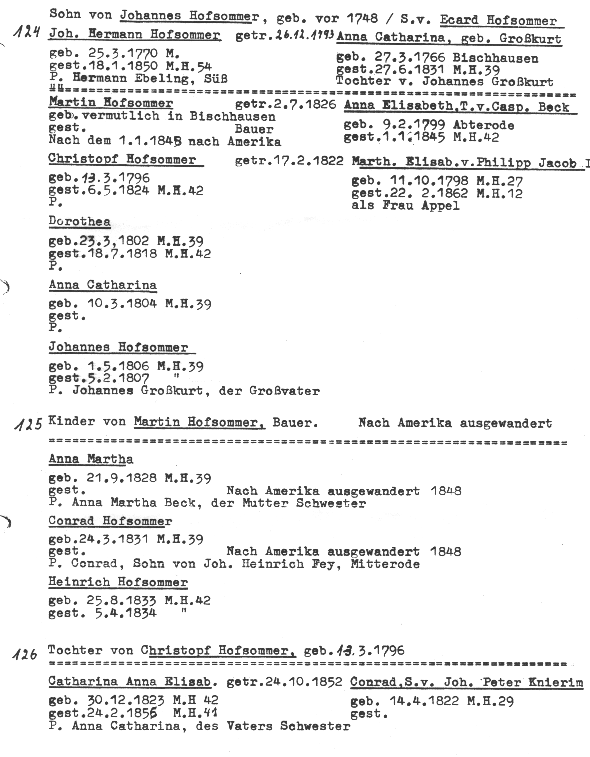 ---
page 3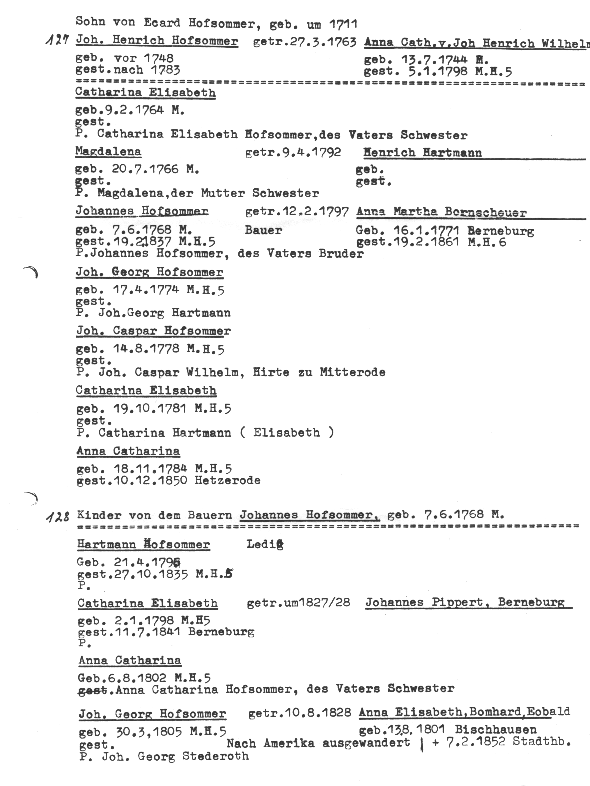 ---
page 4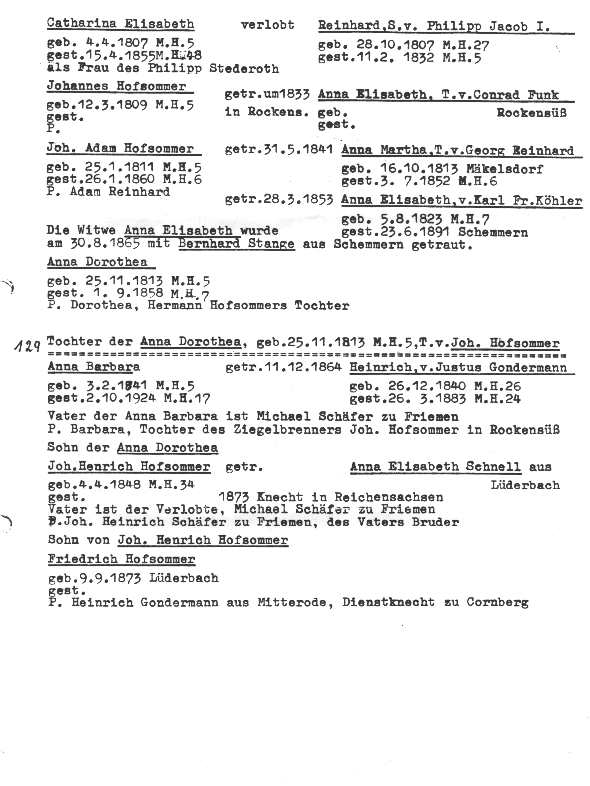 ---
page 5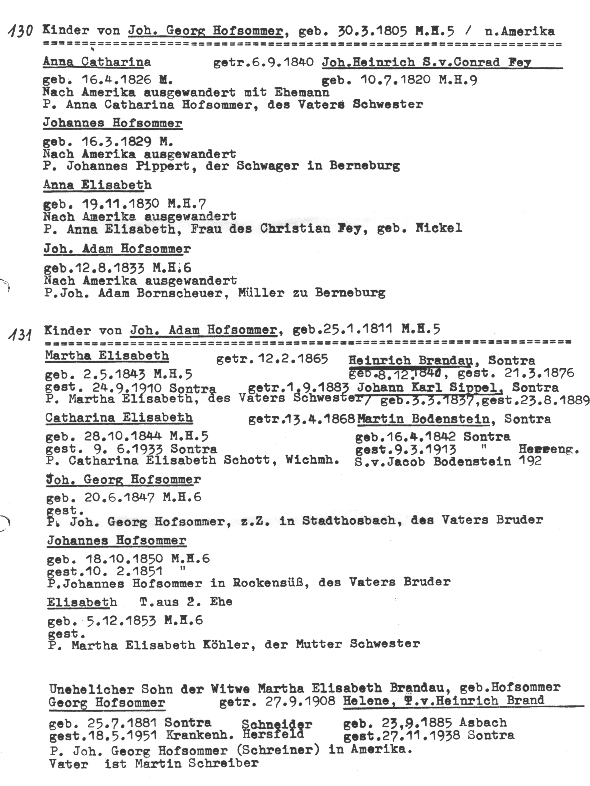 ---
...and of course, the Quicksilver list.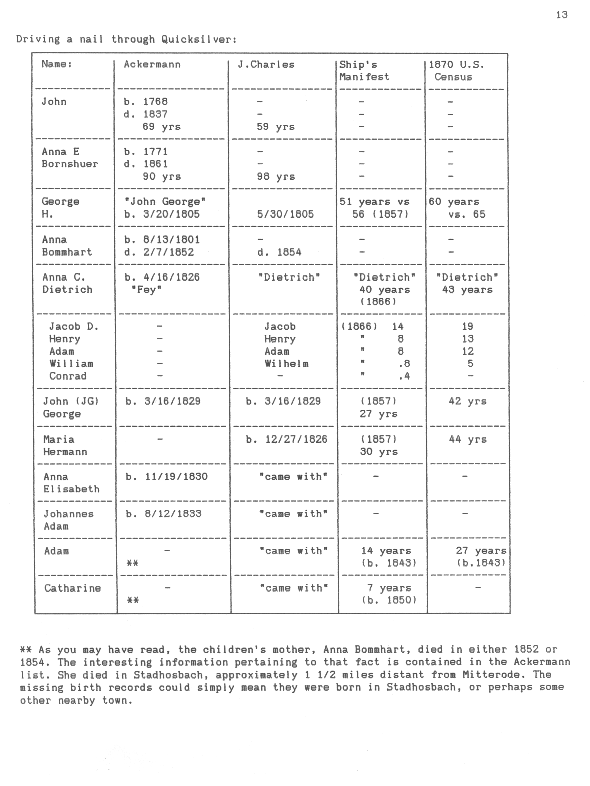 ---
---
This page created 5/24/97.